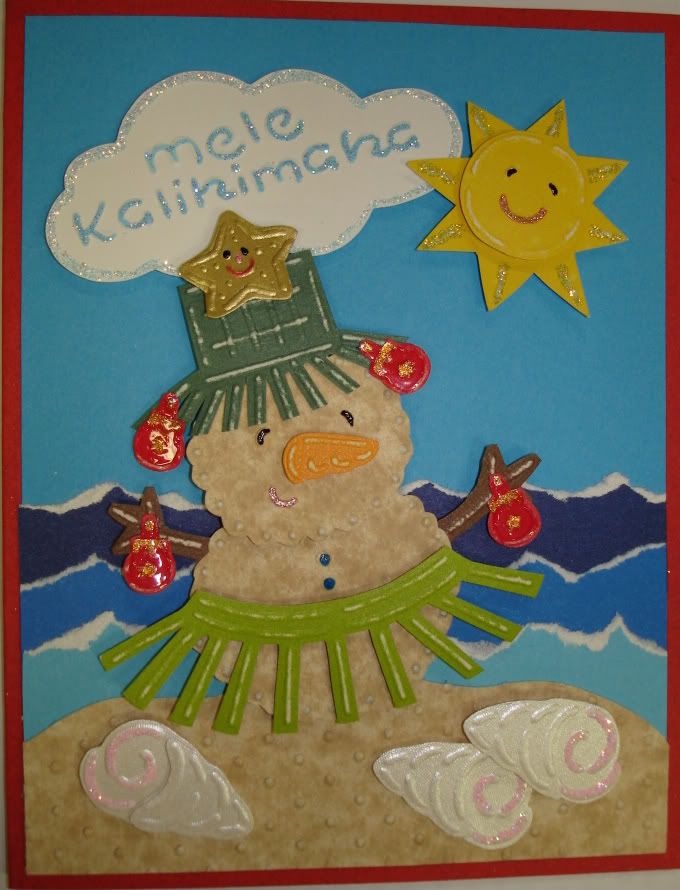 Want to learn how to make this sunny cheery sandman card? Linzy will be having a class this Saturday November 15 from 2:30pm - 4:30pm (after the demo).
Stencils needed to create this card are:
13C: Christmas heads
15C: Christmas tree
31B: Whale
36B: Sandman
31A: Christmas penguin
If you have any questions please contact the store. (808) 592-1900.
Hopefully the next post will be: Taj's new T-shirt designs